Visit Crawleighwood Garden & Nursery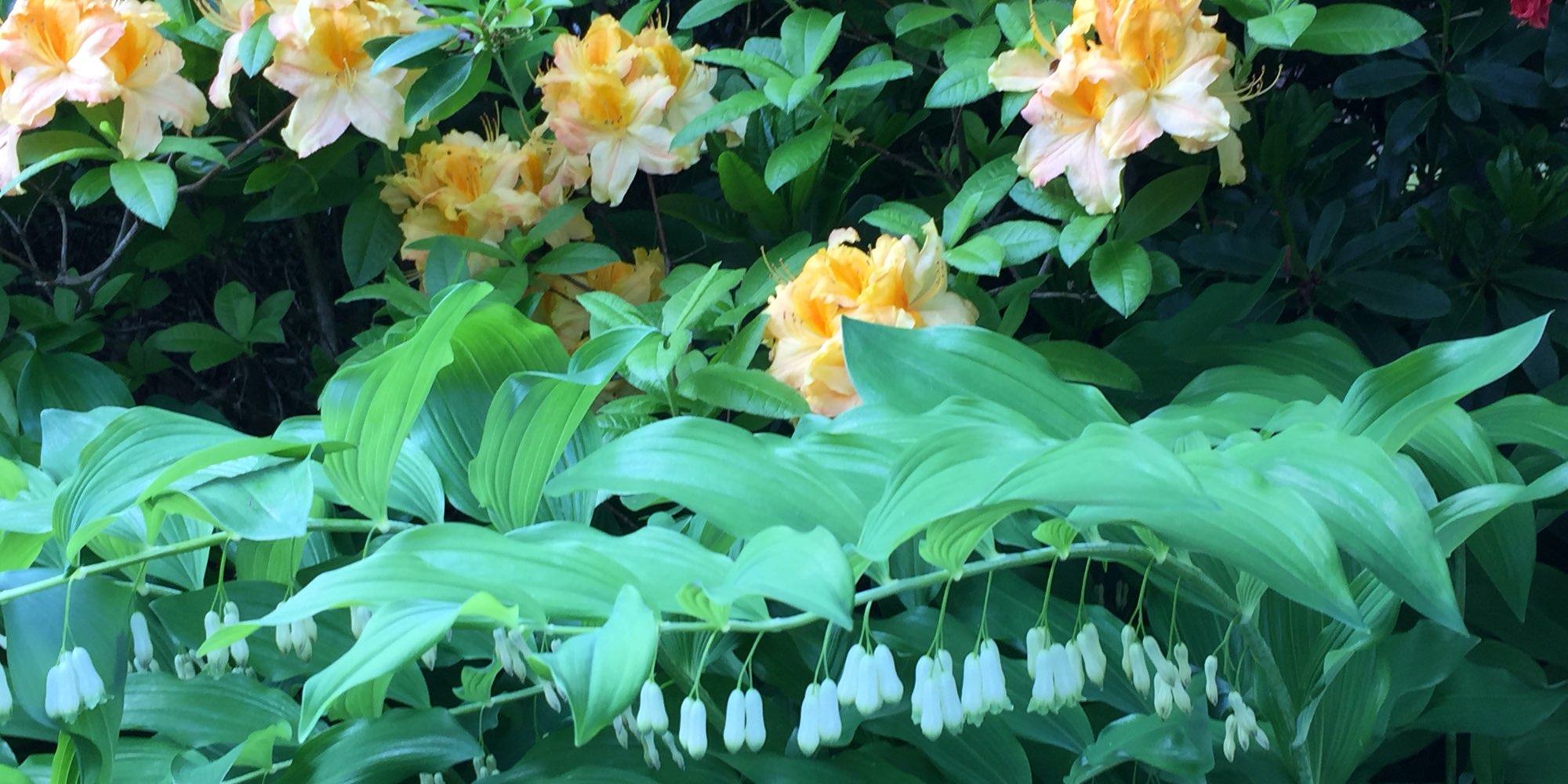 Find us here
---
When we're open
Regular opening hours
10am to 4pm on Thursdays, Fridays and Saturdays
We are also open any time by appointment (9am-5pm, September to May). Just contact us.
Or if you're in the area, call in and try your luck.
(It's best to call ahead to make sure someone's home.)
Entry fee
$8 per person for self-guided visit
$10 per person for guided tour
Children free
Nursery only visit – no entry fee.
Mobile phone reception
The garden and surrounding areas are in a mobile phone shadow. If you hold your phone at weird angles you may get reception but best not rely on being able to use your phone for calls or Internet during your visit.
There is also patchy reception between Oyster Cove and Nicholls Rivulet. So please be sure of directions before you leave.
Amenities
A toilet is available in our home. Access is via the undercover area on the east side of the house.
Portaloos are also available during open gardens and events.
Disabled access
Because we are a private home we have not yet been able to provide disabled access. But much of the garden is available by wheelchair. The main entrance leads onto 50 metres of gravel pathway. Most people in a wheelchair will need assistance.
Safety
There are water features. Please do not enter the water. Supervise children carefully. Thank you.
Nursery
As our nursery is small and our range of available plants changes constantly we don't have a catalogue yet. We prefer gardening to paperwork! 😊
---
Small group visits
Individuals, couples and small groups of friends or family are very welcome. There are plenty of places in the garden for a picnic!
If you can, please call ahead to make sure we will be here for you. Or if you have any questions or special requirements. Thanks.
Garden club visits
Please call us to organise a visit up to two years ahead.
Tour group visits
There's plenty of room for coaches and RVs in our car parks and plenty of room to turn.
Tour operators are welcome to call us and organise a visit up to two years ahead to match the season.
---